"Together It Up"
Season 1, Episode {{{number}}}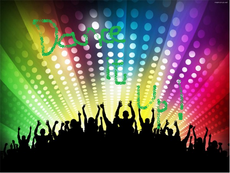 Information
Episode Guide
Together It Up
is an upcoming episode of 
season 1
 of Dance It Up. It is the 1 hour season finale and the 24th episode overall.
In a previous episode titled "Break-Up It Up", Tinka decided to forgive Ty because she really missed him but Mark is still sitting lonely waiting for Rocky to come so the gang comes up to him and tells him that he should go up to Rocky so he did but he can't find her so the gang decided to help out but still can't find her then she went to the apartment and saw a note that said she left the country to go to another country. At the end, Rocky abroad at the plane.
Main Cast
Edit
Ad blocker interference detected!
Wikia is a free-to-use site that makes money from advertising. We have a modified experience for viewers using ad blockers

Wikia is not accessible if you've made further modifications. Remove the custom ad blocker rule(s) and the page will load as expected.