"End It Up"
Season 4, Episode {{{number}}}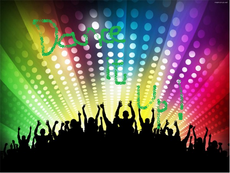 Information
Episode Guide
End It Up is the 37th and the Season 4 finale. It is an 2 hour series finale that set to premiere on January 5, 2018.
In the series finale, the gang wants to move back to Chicago cause Gary Wilde called them speaking that he's in control of a new show called Dance, Dance, Chicago! and CeCe's mom got a new job and they have to move back. Everyone is so excited but Kate doesn't want to leave the city where she grew up and Rocky doesn't want to move then CeCe and Rocky started argue and unfortunally leads them to a fall out. And Gunther, tries to convince Kate that the life in Chicago will be great. Later, Jake, Crystal's ex-boyfriend comes to say sorry about the break-up and she accepts the sorry, they start dating again and Jake becomes part of the gang. The gang tried everything to get Rocky and CeCe back but everything's is too late. So CeCe along with the gang has to go on their separate ways. The final scene shows that the gang and CeCe take-off and Rocky is all alone.
Main Cast

Edit
Recurring
Edit
George Delanivias as Jake
This is the Season 4 and the whole series final episode.
This is the final episode for the entire series
Ad blocker interference detected!
Wikia is a free-to-use site that makes money from advertising. We have a modified experience for viewers using ad blockers

Wikia is not accessible if you've made further modifications. Remove the custom ad blocker rule(s) and the page will load as expected.