"Dog with a Jessie It Up"
Season 2, Episode {{{number}}}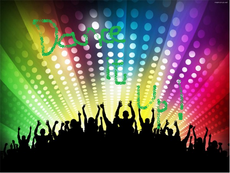 Information
Episode Guide
Dog with a Jessie It Up is the seventeenth episode on Season 2 of Dance It Up. It is an one-hour crossover event with Jessie and Dog with a Blog which makes the third crossover for the series. It is set to premiere on July 24, 2015. This is the 41st episode overall.
Stan and the James-Jennings family go to Texas for holidays. Also, the Ross family along with Jessie go there to watch Dance It Up live. There they meet each other and they have fun, but when CeCe and Rocky go to the beach they meet the families too. Later, they introduce them with the gang. In the end, everyone has its own fun at a barbecue beach party.
Main Cast
Edit
TBA
Special Guest Stars
Edit
Debby Ryan as Jessie Prescott
Peyton List as Emma Ross
Cameron Boyce as Luke Ross
Karan Brar as Ravi Ross
Skai Jackson as Zuri Ross
Kevin Chamberlin as Bertram Winkle
G. Hannelius as Avery Jennings
Blake Michael as Tyler James
Francesca Capaldi as Chloe James
Regan Burns as Bennett James
Beth Littleford as Ellen Jennings
Mick as Stan James
Ad blocker interference detected!
Wikia is a free-to-use site that makes money from advertising. We have a modified experience for viewers using ad blockers

Wikia is not accessible if you've made further modifications. Remove the custom ad blocker rule(s) and the page will load as expected.