"Break Up on Christmas Day It Up"
Season 1, Episode {{{number}}}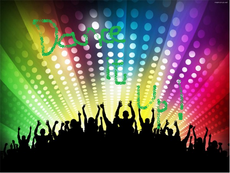 Information
Episode Guide
Break Up on Christmas Day It Up
is the twenty-third episode of 
Season 1
 of Dance It Up. It is set to premiere on December 19, 2014
A girl stares at Mark and Rocky sees it. But, Mark laughs. Then, the couple starts a fight that leads them to break-up. Meanwhile, everyone exchanges presents and Rocky becomes sad and she bursts into tears. What will happen especially if it's Christmas Day?
Main Cast
Rocky and Mark will break up in this episode.
Rocky and Mark might get back together in later episode
Ad blocker interference detected!
Wikia is a free-to-use site that makes money from advertising. We have a modified experience for viewers using ad blockers

Wikia is not accessible if you've made further modifications. Remove the custom ad blocker rule(s) and the page will load as expected.